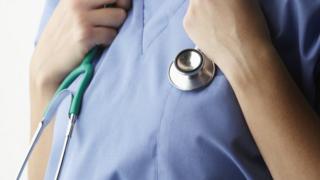 The health of the NHS would be threatening auditors are warning.
The National Audit Office says the invoice for clinical uncertainty has skyrocketed within the previous 10 years, reaching nearly #1.6bn last year.
It is currently urging the authorities to do more to suppress the costs.
But ministers say they're taking steps, pointing out moves have been made to restrict lawyer fees as well as a more rapid resolution.
The latter will bring the greatest damages awards because of the maintenance that's required in the worst cases.
But the NAO stated on their own these steps would not be adequate.
It stated some trusts were spending 4 percent of their income on uncertainty, which was proving a lot.
And it said this could become the standard — with costs expected to high #3bn by 2020-21.
It pointed out that there was no signs more mistakes were being made or maintenance was getting secure.
Rather, the NAO said that the climbing costs were related to more claims, lawyer fees that were higher and damages awards.
NAO mind Amyas Morse said litigation was a "substantial" price putting strain on an "already stretched system".
And Niall Dickson of the NHS Confederation said: "We can't go on like this. This growing wave of litigation is draining the NHS of funds and must be urgently addressed."
A Department of Health spokesman said the measures will help.
But he added "there is even more to do", including a new strategy could be developed later on.